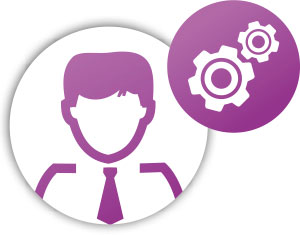 The Real-Time Data Collection (also known as Shop Floor Data Collection) module enables information from the factory floor to be collected and collated electronically. As each operation or activity is performed, the information is captured by the employee 'swiping' or 'wanding', using bar-code pens, scanners or through direct entry into a data capture time clock.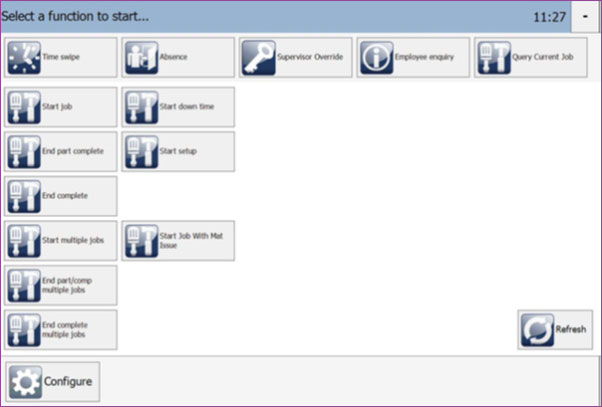 The system allows data to be captured from standard PDA's using bluetooth wireless technology, or from a PC based application designed for 'touch screen' use, and integrated with real time components
The information collected from the time clocks is user defined and can include employee number, job number, operation number quantity produced, start and finish times, quantity scrapped and so on
Real time or at pre-set intervals the entries are 'collected' from the time clocks and updated to the main system which means the information can then be used for a variety of purposes, including automatic posting to Time and Attendance, Work-in-Progress and instant productive and non-productive analysis
Advanced functionality and flexibility including unlimited user defined work patterns and work terms, continental work patterns, including flexi-time and rotations, and multiple job/operations per employee, including single or multiple machine minding.
Team and cell processing Team and cell processing
Alternative work pattern management
Temporary and contract personnel
Estimated times for jobs and operations
Quantity tolerances
Real-time 'Work To' list, material requirements and document display
Labour and Quantity Costing
Real time information and validations against the SYSPRO database
Time & Attendance reconciliation
Independent data capture time clock functionality
User defined auto calculation shop floor transactions
Download Case Study
At the beginning and end of every task, the operator swipes his card, then uses a scanner to read the bar code on the job card. A key on the terminal allows the operator to sign on/off against several jobs that might be undertaken in succession on the same aircraft Ian Harvey, Systems Accountant, KLM UK Engineering